FIRST PRESBYTERIAN CHURCH
ATLANTA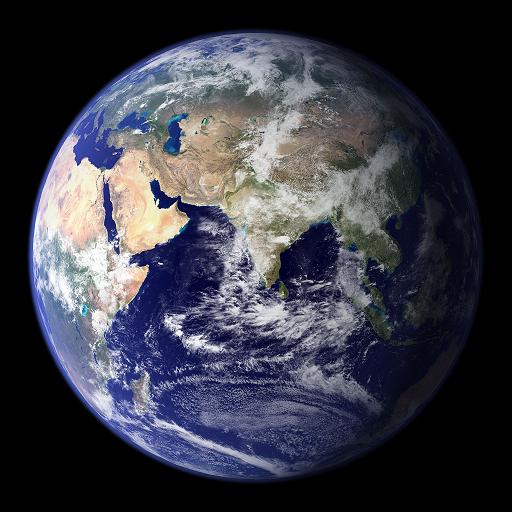 INTERNATIONALS CLASS
1328 Peachtree Street, Room 327
Atlanta, GA 30309
Telephone: 404-892-8461

--------------------------------------------------------------------------------




PROGRAM SCHEDULE

2011

1/ 2/11 Martha Ann Stegar will share her recent trip report "Namaste from India"

1/ 9/11 Bill Lyons : tour in the Sanctuary with "Sermons in Stained Glass: History and Interpretation"

1/16/11 [Urban Ministry Conference] Rev. Dave Spence of the United Church in Jamaica will speak

1/23/11 Winnie (Xin) Gao, class member and former travel guide on the Silk Road in China, will share her background and culture from western China.

1/30/11 Rev. James (Joe) O. Watkins, Jr., will return and speak on "Faith & Politics #2"

2/ 6/11 [Meet at 9:00 a.m due to congregational meeting] Caroline & Jack Hardin will discuss "Varanasi, India"
[Goodies provided by Sussi Craig]

2/13/11 Mark Braverman, Jewish author of "Fatal Embrace", will discuss "The Role of Faith Communities in Achieving Peace in Israel/Palestine"
[Goodies provided by Carol Dew]

2/20/11 Mary Kathleen (M.K.) Johnson and Casey Drummond, students at Georgia Tech, will discuss their 6-week mission trip with Christian Outreach in South Africa
[Goodies provided by Narjis Abu-Akel]

2/27/11 Rev. George Harjes will discuss "Urban Ministry in NYC"
[Goodies provided by Iris Eskew]

3/ 6/11 Class member Dr. Zipangani M. Vokhiwa will speak about his native country of Malawi.
[Goodies provided by Narjis Abu-Akel]

3/13/11 [Daylight Saving Time begins] Revs. Nancy and Shelvis Smith-Mather will discuss "Ministry in East Africa".

3/20/11 Shawn F. Dooley, Global Initiative Lead at Coca-Cola, will speak on "Shawn's Shanghai Sojourn", relating her experiences while assigned in Shanghai last year.
[Goodies provided by Bakoly Ravelomanantsoa]

3/27/11 King Deng, the Original Lost Boy of Sudan, will speak to the class.

4/ 3/11 TBA 4th Sunday in Lent

4/10/11 TBA 5th Sunday in Lent

4/17/11 TBA Passion/Palm Sunday

4/24/11 [Easter Sunday] Jack Hardin will discuss challenges presented by North Korea, China/Taiwan and Filipino rebel issues.

5/ 8/11 [Mother's Day] TBA

5/15/11 Class member Robert S. (Bob) Duggan will talk about "Traveling the World Via Ham Radio".

5/22/11 TBA

5/29/11 TBA, Summer Session Begins, [Memorial Day Celebration]

============================================

Some information about our class...

WHO
Our class warmly welcomes international visitors, students from Atlanta area colleges and universities, and others who are interested in international friendship and international cultures. It is not necessary that attendees be Christian. We have had many faiths represented in our class. Our goal is simply to provide a warm and friendly welcome to all foreign students and visitors in our city. Come and join us!

For a copy of our class directory, class members may click here .

WHAT
We are one of the larger Sunday School classes at First Presbyterian. Our programs are quite varied. Often our international student members are invited to speak about their homeland, their culture, their churches, and their family. Americans may describe interesting international experiences. We of course also have periodic Bible study. We also have an occasional newsletter and a quarterly lunch or party for fellowship and friendship. Several photos of the class may be seen here.

WHEN
Working closely with the Atlanta Ministry with International Students (AMIS), the Internationals Sunday School Class meets each Sunday morning in Room 327 on the third floor. On our normal schedule (September through May) the class meets at 10:05 a.m., with church services in the sanctuary at 9 a.m. and 11:15 a.m. In the summer (June through August), however, the class meets at 9 a.m. , with a single church service in the sanctuary at 10:15 a.m.

WHERE
First Presbyterian Church is located at 16th and Peachtree Streets, very close to the Arts Center MARTA station, and just across 16th street from the Atlanta Arts Center. &nbsp We are thus convenient to both MARTA and Cobb Community Transit (CCT). Free parking on Sunday is available behind the church, directly across Peachtree Street, and in the multilevel parking deck on the north side of the church.

The year 2000 marked the 25th Anniversary of this Sunday School Class. The history of this class, written by class member Cliff Bailey (1915-2003), reviews the early background leading up to the class formation in 1975.

(Site last updated 1 March 2011)
For site information, contact Bob Duggan